Loyality Program
Spykar Actifclub - Loyalty Programme
It's Free, It's Rewarding and it's Open to Everyone
We make shopping fun! Get treated to rewards, offers, events and other exclusives you'll love.
Earn and save as you go! Collect rewards on every transaction at the store (1 reward point = Re.1)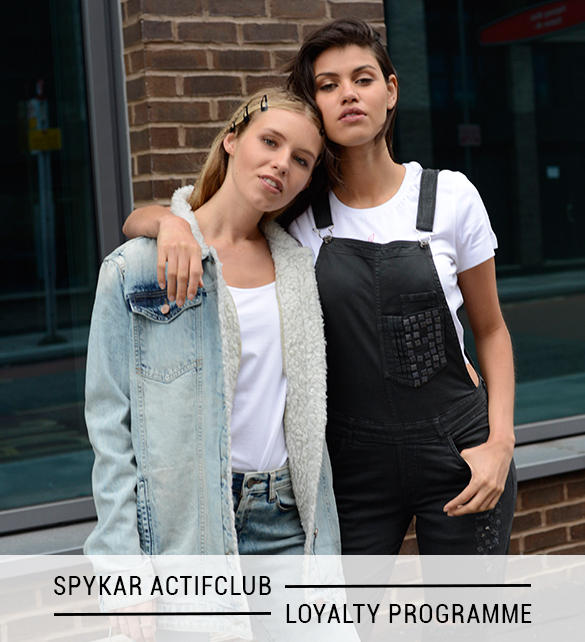 Get early access to New Season Launch
Enjoy the exclusive Preview sale
Celebrate your birthday with a swag -get 15% flat off on your new look
You refer a friend and get 100 points when your buddy shops at Spykar
Be a part of Spykar Actif Club - Register online or share your mobile number at Spykar exclusive outlet
You can also be an ActifClub member by
- OR -

Giving a missed call to:
9920-905-905
Scanning the QR code

SHOP (Rs.)
EARN (Points)


(1 point = Rs.1)

Up to 4,999
1 point for every Rs.100
Between 5,000 and 9,999
2 points for every Rs.100
Above 10,000
3 points for every Rs.100
During End Of Season Sale
1 point for every Rs.100
Refer a friend or family member and earn 100 bonus points.