In News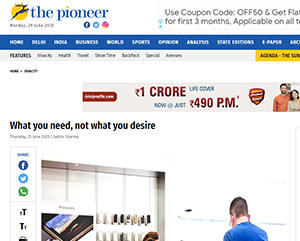 What you need, not what you desire
25th June 2020
Now that people have started visiting shopping malls, standalone outlets and other public domains, along with aggressive online buys, brands are witnessing a change in consumption patterns. Planned and fixed purchases are reshaping the demand curve. By Sakshi Sharma
Read More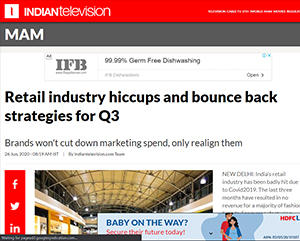 Retail industry hiccups and bounce back strategies for Q3
26th June 2020
Brands won't cut marketing spent, only realign them.
Read More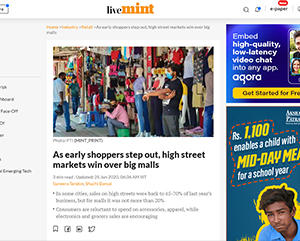 As early shoppers step out, high street markets win over big malls
25th June 2020
In some cities, sales on high streets were back to 65-70% of last year's business, but for malls it was not more than 20%
Read More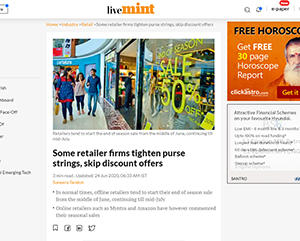 Some retailer firms tighten purse strings, skip discount offers
24th June 2020
Retailers tend to start the end of season sale from the middle of June, continuing till mid-July.
Read More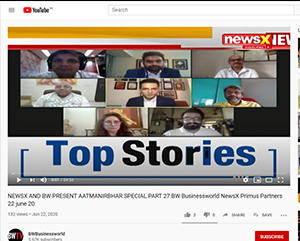 NEWSX AND BW PRESENT AATMANIRBHAR SPECIAL PART 27 BW Businessworld NewsX Primus Partners
22nd June 2020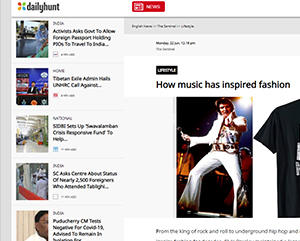 How music has inspired fashion
22nd June 2020
Vintage band t-shirts are known to be collectible items which appreciate in value over time. These classic tees are known to give a cool edgy look which falls in line with the iconic era of the 70's, 80's and 90's.
Read More
Industry heads welcome Sitharaman's 'Balanced Budget